HÀ NỘI — One evening, doctors at Chợ Rẫy-Phnom Penh Hospital received a red alarm from the Emergency Department.
A female patient had arrived in the emergency room in a state of confusion. She had trouble speaking and paralysis on the right side of the body. 
After examination and the necessary tests, doctors diagnosed the patient as suffering a stroke caused by atrial fibrillation and tachy-brady syndrome.
After consultation, it was decided the patient needed a permanent pacemaker. The surgery was performed that night.
It was incredibly successful. The patient was in stable health condition and discharged from the hospital four days later, to the joy of family and relatives.
This was one of the thousands of timely life-saving cases that Vietnamese doctors successfully performed at the Chợ Rẫy- Phnom Penh Hospital in the capital city of Phnom Penh, Cambodia. The hospital has become a trusted address where Cambodians seek medical help in emergencies in recent years.
Chợ Rẫy-Phnom Penh Hospital was put into operation in 2014 under a project of investment cooperation between Việt Nam and Cambodia. Most of the doctors there were transferred from Chợ Rẫy Hospital in HCM City to work at the hospital.
Director of Chợ Rẫy Hospital Nguyễn Tri Thức in HCM City said on average, the hospital sent 400 to 500 times of medical staff and experts to work at the hospital. Many held key positions in charge of running the hospital.
Doctors usually hold online consultations to give medical support and take trips to promptly protect the lives of patients in Cambodia. Many high-tech techniques have been deployed for the first time by Vietnamese doctors and then transferred to Cambodian doctors, such as orthopaedic surgery, pacemaker installation, and artificial kidney work.
"Chợ Rẫy-Phnom Penh Hospital is a non-profit model, so the fees are quite reasonable compared to the quality services. The goal of this hospital is the health of Cambodian people", he said.
During the most intense period of the COVID-19 pandemic in Cambodia, the hospital became a treatment site for COVID-19 patients, providing medical care and vaccines, and distributing rice and financial support to patients in need.
Tôn Thanh Trà, General Director of Chợ Rẫy-Phnom Penh Hospital, said he did not go home for more than one year.
The border closed and the Cambodian people needed doctors. He stayed with his teammates to help fight the pandemic.
"The hospital management board worked very hard to ensure the safety of patients, their relatives and doctors and nurses here as local people stuck with their habit of visiting their sick members in droves," he said.
'I come for Vietnamese doctors'
So Thoeurn, a Cambodian tour guide, said he usually guided many Cambodians to travel on the National Highway No. 1 to HCM City for medical treatment.
But since the hospital was put into operation, few asked him to take that kind of trip.
"Vietnamese doctors are very talented. I have guided a lot of people to Việt Nam for medical treatment. They have Cambodian people's trust," he said.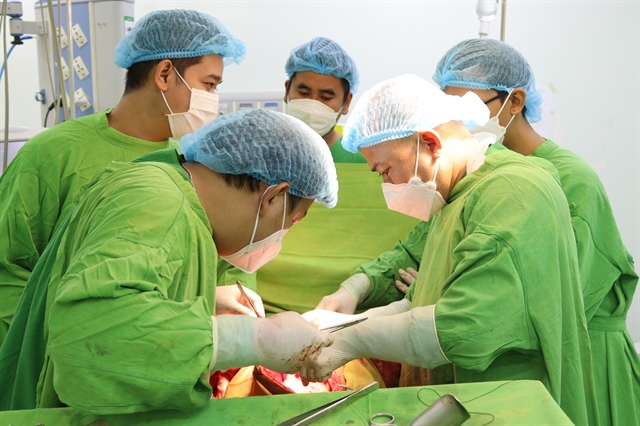 Phan Vi Chet, a Cambodian doctor, said patients sometimes insisted on having treatment from Vietnamese doctors.
"I heard some patients say they came for Vietnamese doctors, to get treatment from Vietnamese doctors," he said.
Venerable Tep Vong, head of Cambodian monks, also chooses the hospital when having health problems.
Dr Trần Thanh Tùng recalled his three years working as General Director of Chợ Rẫy-Phnom Penh Hospital between 2016-2019.
At that time, Tùng was also head of the Department of Hematology at Chợ Rẫy Hospital in HCM City. Every week, he sat on the bus back and forth between the two countries. When there was a complicated medical case, he and his colleagues immediately set off for Cambodia to promptly save the patient's life.
After completing the surgery, they returned to Việt Nam without any rest because 'many patients are waiting'.
"Doctors had to sacrifice both the rare rest time or the moment of family reunification, but we gain Cambodian people's trust in return. That makes our sacrifice extremely worthwhile," he said.
Second-home
As planned, Chợ Rẫy-Phnom Penh Hospital will increase its capacity to 300 patient beds and implement complicated techniques such as continuous dialysis, orthopaedic surgery, and coronary artery stent.
Vietnamese doctors' trips to save lives in Cambodia and online consultations keep going on. Some even decided to stay and start a new life in Cambodia.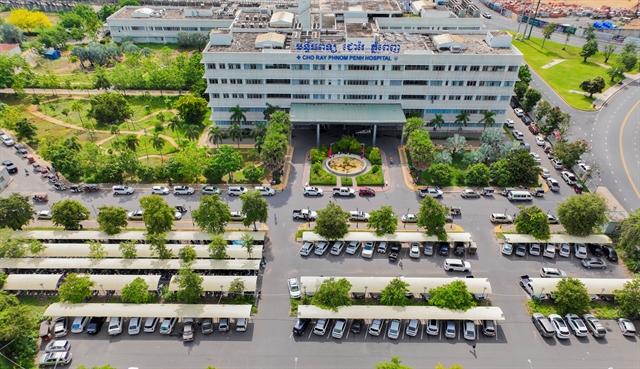 Đinh Thị Nguyệt Ánh, a nurse with ten years of experience working at Chợ Rẫy Hospital in HCM City, decided to settle down in Cambodia after a short time of working for Chợ Rẫy-Phnom Penh Hospital.
After overcoming barriers in language, culture, and cuisine, Doctor Trần Nữ Hoàng Yến said she wanted to stick with the country for a long time.
"Most of the patients are still in very difficult circumstances. They do not have much access to medical services, so I always want to give the best treatment and care to the patients. Patients, whoever or wherever they are, need good healthcare services," she shared.
The hospital has helped Vietnamese doctors find their second home, and become the place where Cambodian people put their trust in improving their health.— VNS
Read More :
-
Reduce Hair Loss with PURA D'OR Gold Label Shampoo
-
Castor Oil Has Made a "Huge" Difference With Hair and Brow Growth
-
Excessive hair loss in men: Signs of illness that cannot be subjective
-
Dịch Vụ SEO Website ở Los Angeles, CA: đưa trang web doanh nghiệp bạn lên top Google
-
Nails Salon Sierra Madre