HCM CITY — The last two of 17 trains set to run on HCM City's Metro Line No 1 from Bến Thành to Suối Tiên arrived Friday at the Khánh Hội Port.
The trains, consisting of three cars each, reached the port after an eight-day journey from Japan.
They will be transported by specialised vehicles to the Long Bình Depot in Thủ Đức City to be installed on tracks for trial operations.
This arrival marked a turning point leading to the comprehensive test and operation phase of the city's first metro line project, said a representative of the city's Management Authority for Urban Railways (MAUR), the project investor.
The test run is divided into several steps including static, single-dynamic and interoperability testing between different devices before general system integration, the representative added. 
Along with testing and evaluation, the investor and contractors will focus on re-grounding the stations in the city center; complete the architectural part of the station; install necessary equipment, information systems, signal systems and safety systems of stations.
Currently, 90.5 per cent of the metro line is complete.
Officials have said that it is crucial that work on the line be completed in full to celebrate the 50th anniversary of establishment of diplomatic relations between Việt Nam and Japan next year.
The first train of metro line 1 was brought to Việt Nam in October 2020. Each train can carry 930 passengers, with 147 sitting and 783 standing. 
The maximum design speed is 110 km/h in the overhead section and 80 km/h in the tunnel section. — – VnExpress News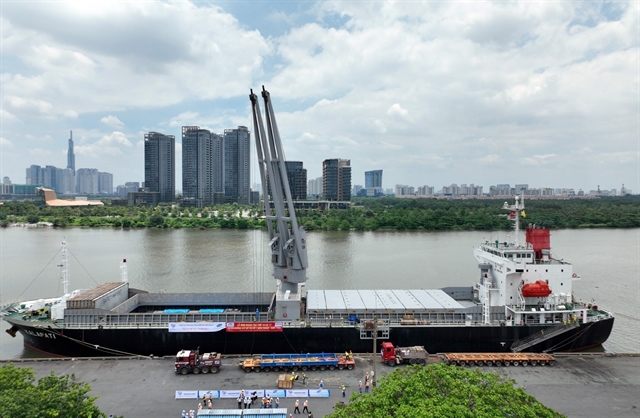 Read More :
-
Reduce Hair Loss with PURA D'OR Gold Label Shampoo
-
Castor Oil Has Made a "Huge" Difference With Hair and Brow Growth
-
Excessive hair loss in men: Signs of illness that cannot be subjective
-
Dịch Vụ SEO Website ở Los Angeles, CA: đưa trang web doanh nghiệp bạn lên top Google