HCM CITY –  The Aquafina Việt Nam International Fashion Week (AVIFW) Spring-Summer 2022 held in HCM City on May 25-29 will celebrate and promote sustainable fashion in the country, organisers say.
Addressing a press meet on the event on Monday, Lê Thị Quỳnh Trang, president of the Việt Nam International Fashion Week (VIFW) and the Council of ASEAN Fashion Designers (CAFD), said that it is themed on "ReFashion", aiming at sustainability for Việt Nam's fashion industry.
"Since the COVID-19 pandemic has been well controlled, it's time for us to rethink and regenerate to create a revolution towards sustainable development in fashion."
The AVIFW 2022 will collaborate with Faslink, one of Việt Nam's leading companies focusing on sustainable fashion, and Vietnamese designers to introduce designs in natural and recycled materials made from lotus stems and leaves, coffee grounds, peppermint, seashells, coconut fibre and recycled plastic.
Famous designer Võ Công Khanh will open the fashion week with his latest collection called "H2O" featuring dozens of ready-to-wear designs.
Mekong Delta native Khanh, 39, is a graduate from the Đồng Nai College of Decorative Arts. His first recognition was winning the Vietnam Collection Grand Prix 2002, and the very next year, he had the chance to work with French fashion designer Stéphane Rolland.
In 2007, he entered the final of the Asian Young Fashion Designers with collection "Những Giọt Nước" (Water Drops).
He has released several collections including "Trúc Mai" (Bamboo and Ochna Flower), "Con Cò" (Stork) and "Butterfly" at events like the Việt Nam Fashion Week, Elle Fashion Show and Huế Festival .
Early this year, Khanh and Faslink introduced a collection using material made from coffee-derived fibres.
Faslink's General Director Trần Hoàng Phú Xuân said "the collaboration aims to spread the message of sustainable development and eco-friendly lifestyle among the community.
Sustainable fashion has become a vital trend in Việt Nam with the consumption of eco-friendly materials increasing three-five times in the last three, Xuân said.
The AVIFW 2022 will feature new collections from 17 nationally and internationally famed designers and brands, including Hoàng Hải, Adrian Tuấn Anh, Lê Long Dũng, and Nguyễn Tiến Truyển; and brands Camicissima from Italy and Zimmermann from Australia.
Top models like Thanh Hằng, Vũ Thu Phương and others from leading fashion and modelling agencies will hit the catwalk.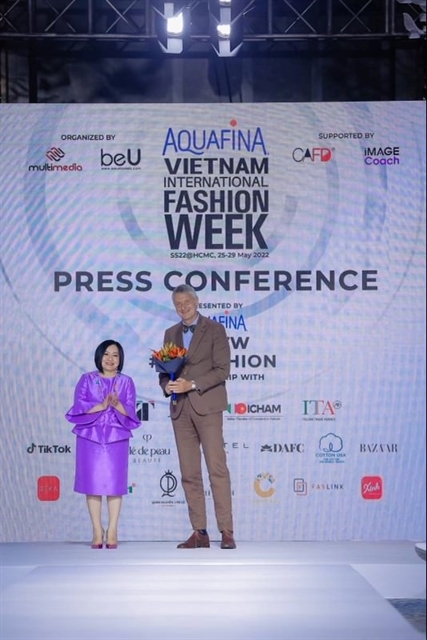 The AVIFW will work with partners like fashion magazine Harper's Bazaar Vietnam and Italian Trade Agency to host a seminar on sustainability in fashion on May 25.
The event will also display products from natural and recycled materials.
In celebration of the AVIFW 2022, Tiktok Vietnam is hosting "The Best Street Style Online" contest on its platform until May 20.
The Việt Nam International Fashion Week was first held in 2014, and quickly became the leading fashion event in Southeast Asia. It ranks fourth in Asia after Tokyo, Seoul and Shanghai.
The AVIFW Spring-Summer 2022 will be held at the 7th Military Zone Gymnasium in Tân Bình District. — – VnExpress News
Read More :
-
Reduce Hair Loss with PURA D'OR Gold Label Shampoo
-
Castor Oil Has Made a "Huge" Difference With Hair and Brow Growth
-
Excessive hair loss in men: Signs of illness that cannot be subjective
-
Dịch Vụ SEO Website ở Los Angeles, CA: đưa trang web doanh nghiệp bạn lên top Google