Seán Nolan 
HÀ NỘI — The much-anticipated SEA Games 31 has finally begun, and I for one am excited to have the opportunity to see the region's best athletes compete so close to home. 
However, I've noticed that my own excitement doesn't seem to be matched by most expats, or at least those from outside ASEAN countries. While most are aware the Games are taking place, that is where the interest ends. Very few expats I have spoken to plan to watch the Games live, despite the fact most tickets are free.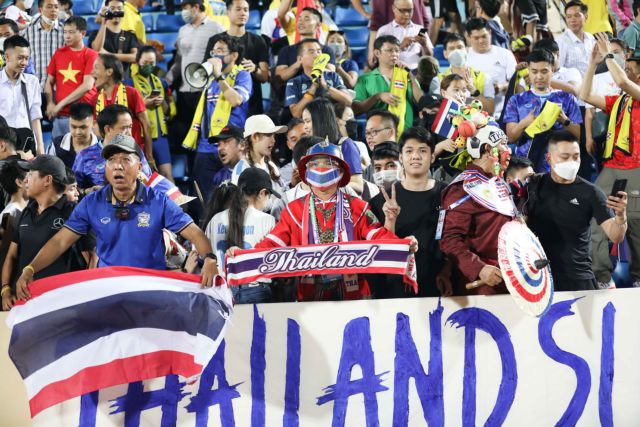 Of the people I canvased in my building, all ten said they knew the Games were taking place, but only one said for certain that she would be going to watch an event.
Considering the wide range of sports on offer, from football to aquatics and e-sports, I found this surprising. 
One hurdle seems to be the difficulty in finding out exactly when and where events are being held. 
Kath Soper from South Africa said: "I'm not even joking when I say I spent an hour googling last night, trying to find what times I can go watch diving, swimming, and football. The only information I could find on anything was the day and the venue. So like… Is there even a schedule?"
I have to admit, it does take more than a little detective work to find the time and location of events. Perhaps there is a clearer schedule available in Vietnamese, but for the moment, it appears its English equivalent hasn't done the rounds yet. 
Scheduling aside, I think the level of competition on offer plays a part too – watching football at the SEA Games when you are used to Premier League games might lead to some deciding a trip to Phú Thọ isn't worth their time.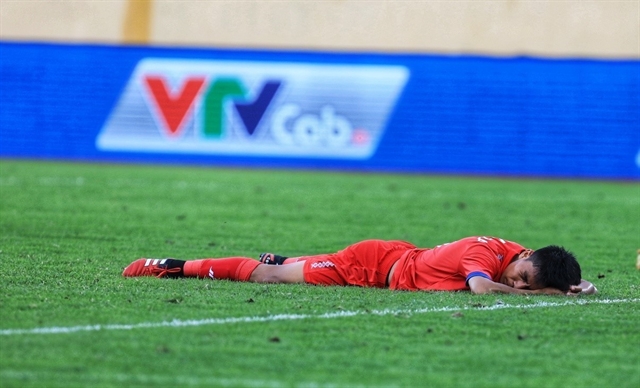 However, this isn't a problem for those who follow other sports. 
World-level competition
Bex Hill, from the UK, has been training Muay Thai for a year now. She sees the Games as a great opportunity for the sport to grow locally.  
"It's a really big deal for Viêt Nam to be hosting this event and I'm excited for the next generation of Muay Thai fighters to see what they're up against. Hopefully, it'll inspire more people to consider the sport."
Unlike others at the SEA Games, sports like Muay Thai and kickboxing at the SEA Games can truly be considered world-class competitions. 
A great example of this is Vietnamese athlete Nguyễn Trần Duy Nhất, a five-time Muay Thai World Champion. Despite four previous outings at the SEA Games though, he is yet to win a regional gold. 
Other international superstars like Buakaw Banchamek, considered by many to be the greatest Muay Thai boxers ever (239 wins, 24 losses, 12 draws), is coaching the Thai kickboxing team and celebrated his 40th birthday in Bắc Ninh on May 8.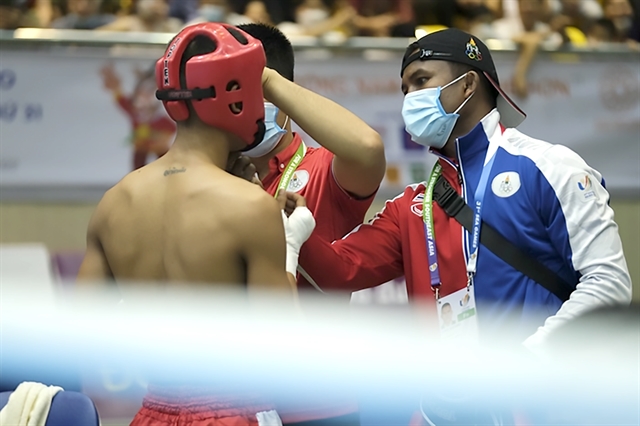 With the high level of competition on offer, and the international superstars to match, it is unsurprising that, among followers of martial arts, the SEA Games has a lot of excitement. 
Geoff Sokol, 30, from the US, plans on watching as many live combat events as he can and hopes that the presence of such elite competition in Việt Nam creates momentum for more professional sports events in the future. 
"I really hope Việt Nam will open itself up to more international MMA events. If the event is large enough and well marketed, it should generate substantial revenue," Geoff said. 
Liam Holt, 32, is another who hopes the Games prove to be a springboard for more events in Việt Nam.
"I'm excited for Việt Nam and the sport. I hope the Vietnamese fighters can perform well in the competition, especially against the Thai fighters.
"I would love to see more professional fights here. I'm based in Hà Nội so I would regularly attend local fights and I'd travel anywhere in Việt Nam for any major organisation, such as ONE Championship."
So perhaps apathy toward the Games from expats is too broad a charge.
Some of the perceived lack of excitement is caused by the confusion over where and when events are being held, and the lack of vested interest certainly plays a part too.
However, there is a definite desire to watch elite, world-class competition in Việt Nam – be that FIFA World Cup Qualifiers, or eight-time world champions fighting athletes coached by the best of all time. — – VnExpress News  
Read More :
-
Reduce Hair Loss with PURA D'OR Gold Label Shampoo
-
Castor Oil Has Made a "Huge" Difference With Hair and Brow Growth
-
Excessive hair loss in men: Signs of illness that cannot be subjective
-
Dịch Vụ SEO Website ở Los Angeles, CA: đưa trang web doanh nghiệp bạn lên top Google