Lê Hương
HÀ NỘI — Famed fencer Vũ Thành An and nearly 100 volunteers collected plastic rubbish in Mỹ Đình Gymnasium on Friday in the "Collecting Plastic Rubbish – Getting Green Medals" activity as part of the ongoing 'For A Green SEA Games' campaign.
They divided into groups to pick up rubbish, bottles and cans. By the afternoon, over 30 volunteers who collected the most rubbish won Green medals from the SEA Games organiser.
With the spirit of "For a Stronger Southeast Asia", the event has not aimed just at fair play but also for green-clean-beautiful and environment-friendly purposes.
The Natural Resources and Environment Communications Centre and the WWF have coordinated with the SEA Games 31 organiser on a project to minimise plastic disposal in the ocean and implement a national plan on controlling plastic disposal in the sea by 2030, aiming to set up a recycling economy and focus on environmental protection.
These plastic reducing activities are part of WWF efforts to protect Việt Nam's biological diversity, including the Sao La (Asian unicorn), chosen as this SEA Games mascot.
This is the very first time such a rare and valuable mammal has been chosen as the mascot.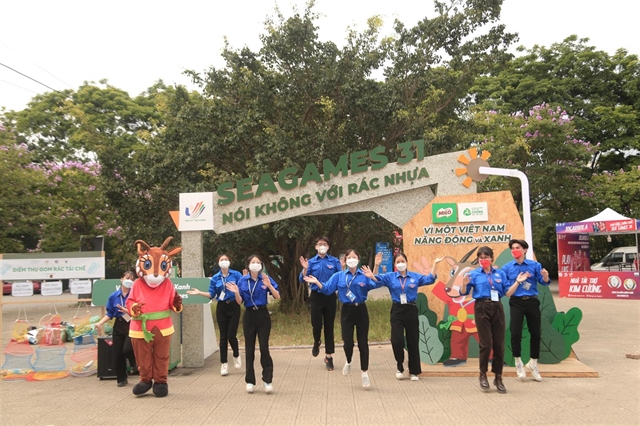 The programmes "Collecting Plastic as Gifts" and "Collecting Plastic Rubbish – Getting Green Medals" have been implemented in Hà Nội's Mỹ Đình Gymnasium since May 12.
They aim to enhance people's awareness of various kinds of plastic that can be recycled and encourage people to sort rubbish to protect the environment.
Volunteers at SEA Games venues have been joining the activities. — VNS
Read More :
-
Reduce Hair Loss with PURA D'OR Gold Label Shampoo
-
Castor Oil Has Made a "Huge" Difference With Hair and Brow Growth
-
Excessive hair loss in men: Signs of illness that cannot be subjective
-
Dịch Vụ SEO Website ở Los Angeles, CA: đưa trang web doanh nghiệp bạn lên top Google