Lê Hương & Minh Phương
When listening to him talk for hours and hours about the objects he found by chance on trips to different mountainous regions, it is easy to see Mark Rapoport's passion for the ethnic groups of Việt Nam.
Mark has years living in Hà Nội with his wife, where they have been collecting utensils from ethnic minority groups. Earlier this month, he donated 500 objects from his collection to the Vietnamese Women's Museum.
In the summer of 1969, Mark was in his final year of medical school, when the American War in Việt Nam dominated the headlines. He was strongly against the war, protesting, signing petitions and contributing money.
The American Medical Association each year sent 100 doctors to Việt Nam to work in hospitals caring for Vietnamese civilians. As he was not yet a qualified doctor, he was assigned to do a research paper in Việt Nam. He joined in setting up a tuberculosis vaccination programme at a leper colony outside Đà Nẵng, while caring for patients in Đà Nẵng Hospital and flying out in a helicopter to provide medical care to ethnic minority villages in Quảng Nam Province.
"As we walked into the village, my interpreter said that the people in the village were willing to sell anything I wanted to buy," he recalled. "My eye fell on a lovely basket for holding cooked rice. The woman using the basket saw me and before I could say a word, she put the rice into another basket, offered me the one that I had gazed at and asked me for money. I gave her 2 dollars and claimed my treasure.
Mark's second object was another basket – a three-part backpack basket usually used by men.
This is how he began collecting from tribal groups. During this process, he chatted with locals and learned a lot about their cultures.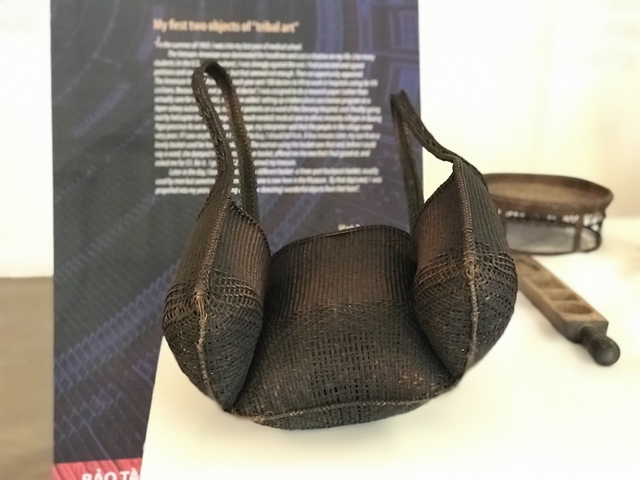 "What I like most is when I see something actually being used – a man using a hammer to make jewellery, a woman cooking or someone coming in from the rice fields with a rice cutter. We have all of those things in the donation," he told Việt Nam News. "Because they're a part of people's lives and I can actually see them being used and maybe take a picture of the man or the woman using it. That's the most fun here."
In 1994, as his wife Jane Hughes had a business trip to Việt Nam, Mark and their children accompanied her. Then they found jobs in Hà Nội and have stayed here ever since.
Mark said if he saw something he had never seen before, he would always buy it.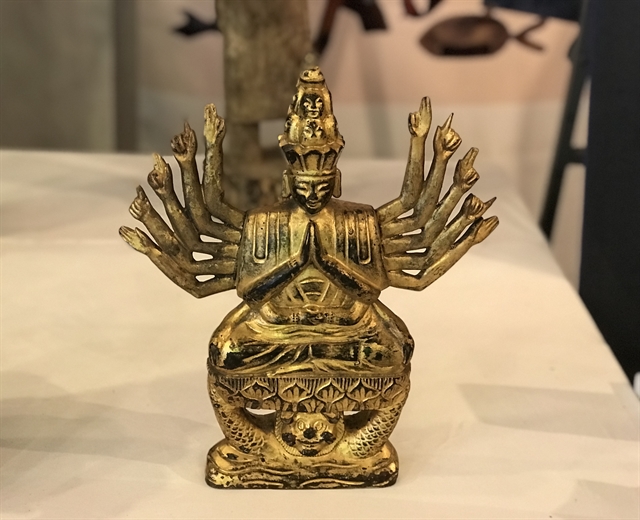 "It's a mystery, I like mysteries. I'll talk to a lot of people, I'll go on the internet and try to find out what it's made from and what it is used for. And that finding of new knowledge I also love. We have some romantic things from the Nùng people. They are a group but no one, as far as I know, had ever researched these romantic things before. So I feel like I'm contributing knowledge as well as some of the objects," he added.
Realising that he is getting old and his children cannot keep all of his collection, he has given many objects to museums in Việt Nam.
He has given a number of talks about Việt Nam and donated objects to museums in the US, including Brown University, where his son studied, as well as Harvard and many others.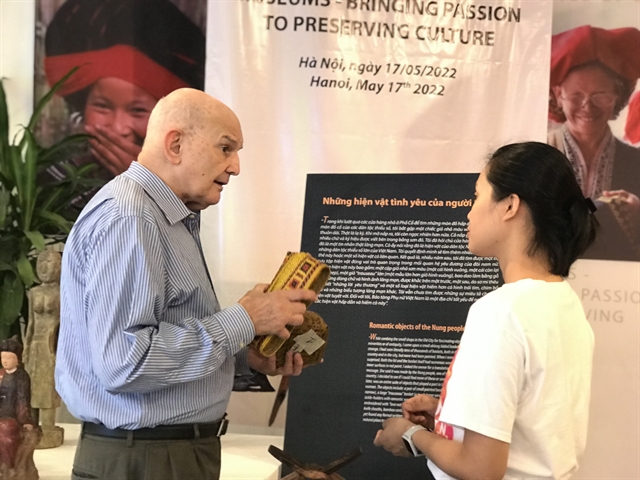 "I also gave some things to a group that was supporting my hospital during the American War, it was it was bombed and needed to be rebuilt in part," he said. "I donated objects to a group in New York, who sold them at an auction and sent the money they got back to help my hospital."
According to Nguyễn Thị Tuyết, deputy director of the museum, the objects that Mark donated to the museum are very valuable, as it may be hard to find out the same things now.
"We have invited experts in ethnology and archaeology to examine the objects and they all said the objects are beautiful and valuable," she said. "We are proud to be trusted by him so much. We hope to further introduce the objects and cultural values."
Tuyết said Mark is an enthusiastic person that has been very helpful to the museum. Since 2010, he has donated many objects to the museum, which is meaningful in the context that the museum has a limited budget for collecting things.
"His way of working is quite professional," she said. "He loves Vietnamese cultures a lot. He's also very smart and witty. Whenever we need him, he will come over in time."
Giving back to locals
Mark recalled a funny memory of a village in a northern mountainous area when he saw an elderly lady trying to focus on her embroidery work. He knew that she needed a pair of glasses as she could not see things very clearly.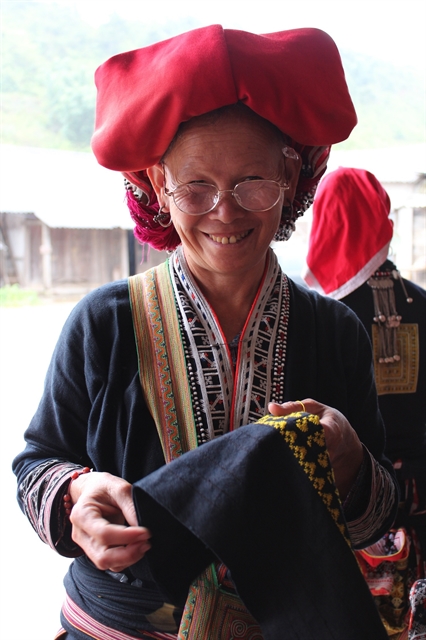 He gave her his glasses and she could see very well.
"Some other women came, but I only had one pair left. My wife's vision is good, she gave her pair too. However, there were still more women who need them," he said.
So, he started to get more and more. He found a place in New York City that sold pairs of glasses for one US dollar. He bought 100 pairs to give away.
Then he opened a gallery on 33 Hàng Bún in Hà Nội. Many foreigners would come to the gallery before they went to Sa Pa or other places.
He suggested they give something back to the village. He gave them 10 or 12 pairs of glasses and taught them how to assess how strong a pair of glasses people need. Over two decades, Mark and his wife have donated 9,000 pairs of glasses to those in need.
"That's something I'm proud of, and I'm sure that they have helped a lot of people. I use them myself. They only cost $1. Later on, I got them for 50 cents. But they're wonderful, and they're good," he said.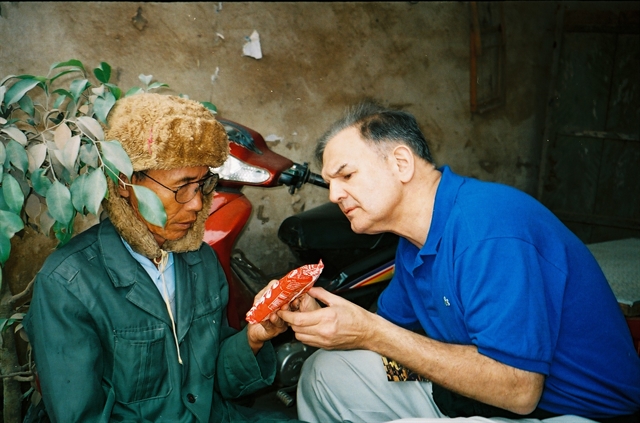 Robert Rapoport, his son, appreciates his father's passion for the culture of Việt Nam.
"His mission is to spread awareness and knowledge about these wonderful traditions in Việt Nam," he said. "His gallery was called 54 Traditions. I'm happy to continue working with museums, both in Việt Nam and America. It's a part of increasing cultural exchange between Việt Nam and America, which we need. Now, Việt Nam and the US are very good friends."
Mark said the very Vietnamese people have made him and his wife decided to settle down in Việt Nam.
He said the country is "wonderful, humane and fascinating". VNS
Read More :
-
Reduce Hair Loss with PURA D'OR Gold Label Shampoo
-
Castor Oil Has Made a "Huge" Difference With Hair and Brow Growth
-
Excessive hair loss in men: Signs of illness that cannot be subjective
-
Dịch Vụ SEO Website ở Los Angeles, CA: đưa trang web doanh nghiệp bạn lên top Google