HÀ NỘI — Quàng Thị Thu Nghĩa cried when she was as announced champion in the pencak silat in Hà Nội on the morning of May 16.
Nghĩa defeated Malaysian Siti Rahmah Binti Mohamed Nasir 39-32 to win the women's U75kg category for her first time at the Games, although she has been practising the martial art for 10 years.
23-year-old Nghĩa has championed all competition levels, but this is the first time she has topped a regional biennial meet.
With her rapid attacking style and careful defence, Nghĩa quickly went ahead to lead the points in all three rounds.
It was Việt Nam's first gold in the combat discipline, with many events to come this afternoon.
"I am happy and proud. I have worked hard to overcome all the challenges to have today's success," Nghĩa, of the Thái-ethnic-minority.
"It is my first SEA Games, so I was a little shaking and nervous because my rival has tasted this environment many times. She is more experienced than me and created many difficulties for me throughout the match.
"My coaches helped me a lot. They are good trainers showing me the best tactics and encouraging me all the time. 
"This medal is for me, my family, friends, and coaches. Thanks to everyone." 
There are six more finals to come this afternoon.
The second gold of the morning went to Đinh Thị Như Quỳnh in the mountain bike event.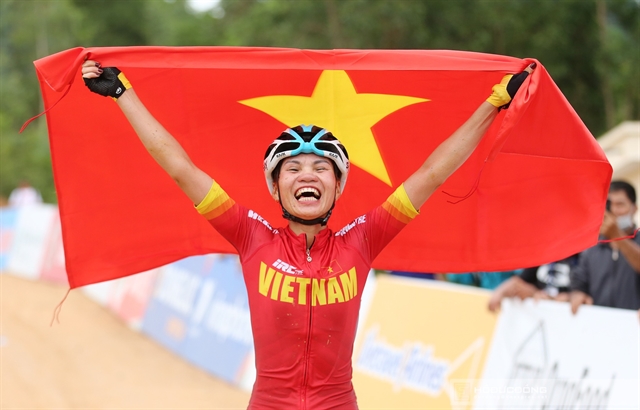 Quỳnh successfully defended her title in her home province of Hòa Bình, where she received strong support from her family.
"I am thrilled because I grabbed the gold for myself through strong determination and effort," Quỳnh said.
"This is a precious medal for me. It will make me more confident in upcoming events."
In shooting, Phí Thanh Thảo bagged a silver in the women's 10m rifle. – VnExpress News
Read More :
-
Reduce Hair Loss with PURA D'OR Gold Label Shampoo
-
Castor Oil Has Made a "Huge" Difference With Hair and Brow Growth
-
Excessive hair loss in men: Signs of illness that cannot be subjective
-
Dịch Vụ SEO Website ở Los Angeles, CA: đưa trang web doanh nghiệp bạn lên top Google