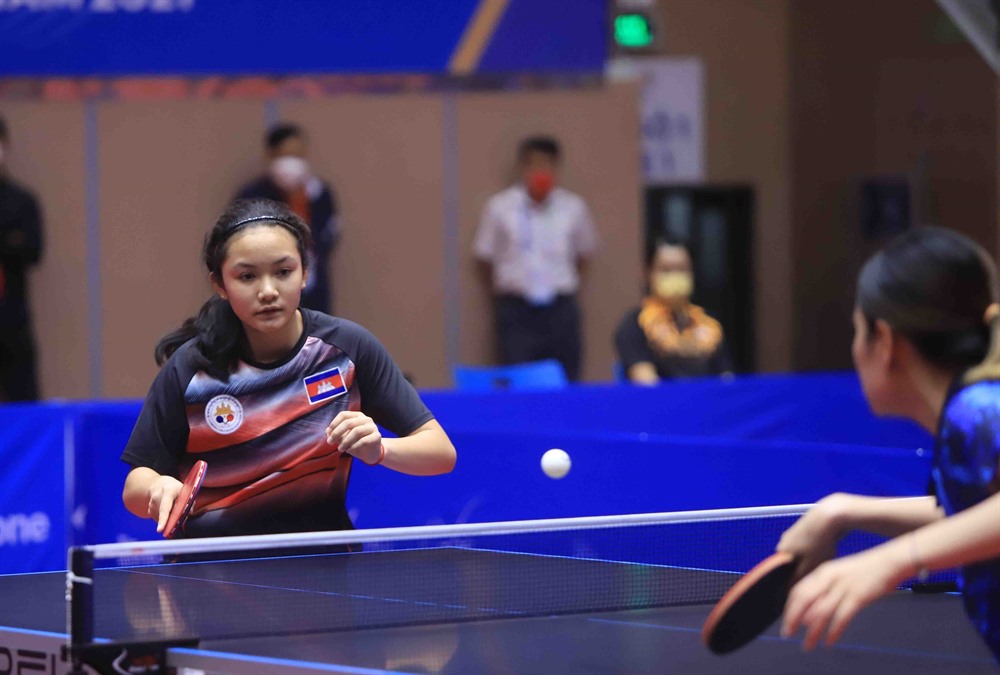 Anh Đức
HẢI DƯƠNG — Men's and women's table tennis singles events continued on May 19 in the Hải Dương Sports Complex.
Of the day's seven matches, two were women's singles and the remaining five men's singles matches. Both Vietnamese players Nguyễn Anh Tú and Nguyễn Đức Tuân played yesterday.
In the first match of the day, Pang Yew En Koen from Singapore dominated and won 3-0 against Seng Arthid Vongdalasinh from Laos.
Another Singaporean, Chew Zhe Yu Clarence, won convincingly in the next match, beating Cambodia's Bun Visal 3-0.
The third match between Thailand's Padasak Tanviriyavechakul and Việt Nam's Nguyễn Anh Tú was somewhat closer, but the Vietnamese player eventually found victory after five sets, much to the delight of the home fans.
His teammate Nguyễn Đức Tuân found an easier win, beating Philippines' Richard Gonzales 3-0.
In other matches, Malaysia's Wong Qi Shen won 3-0 against Soeung Tola. Thailand's Padasak Tanviriyavechakul won 3-1 against Singapore's Yew En Koen Pang. Chew Zhe Yu Clarence beat Chee Feng Leong 3-2 in a thrilling match.
In the women's singles event of the afternoon, Việt Nam's Nguyễn Thị Nga easily won 3-0 against Cambodia's Bo Insou; Thailand's Suthasini Sawettabut won 3-0 against Philippines' Angelou Joyce Laude; Singapore's Zeng Jian won 3-0 against Laos' Thiphakone Southammavong. VNS
Read More :
-
Reduce Hair Loss with PURA D'OR Gold Label Shampoo
-
Castor Oil Has Made a "Huge" Difference With Hair and Brow Growth
-
Excessive hair loss in men: Signs of illness that cannot be subjective
-
Dịch Vụ SEO Website ở Los Angeles, CA: đưa trang web doanh nghiệp bạn lên top Google