Nguyễn Việt Dũng
ĐỒNG THÁP – Thousands of visitors are flocking to Đồng Tháp for the first ever lotus festival organised by the Mekong Delta province to promote its specialty.  
The festival, which opened on May 19 in Cao Lãnh City's Văn Miếu Square, aims to promote the fragrant flower as well as its products. 
The province is known as "The Land of the Lotus" because of its near ubiquitous presence that never fails to charm visitors as well as locals. It also carries significant economic value.
At the festival's opening ceremony, Phạm Thiện Nghĩa, chairman of Đồng Tháp People's Committee, said the province had chosen lotus as its symbol and has been building its brand based on it. 
"In Đồng Tháp, visitors can find lotuses everywhere, from swamps and fields to office buildings and street corners," he said.
"We even have a 'Lotus Kid' mascot character on display to promote the province's image."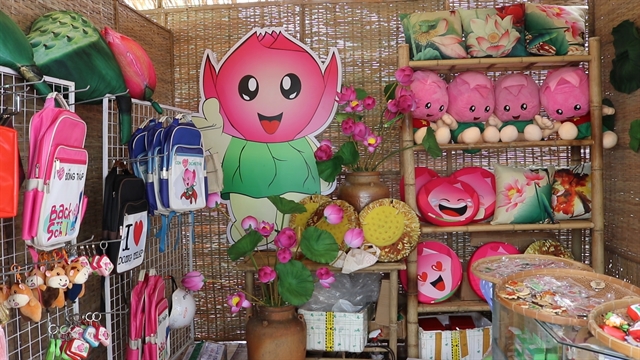 At the ongoing festival, visitors can take pictures in a miniature lotus field, enjoy decorations and artworks.
Nguyễn Xuân Nghi, a tourist from HCM City, told Việt Nam News that the festival had a bustling atmosphere and there were very unique lotus products that she had never seen before.
"I had known that the province is famous for lotus, but I did not know the festival would be this big and fun. There are beautiful lotus flowers everywhere, and the lotus mascot looks really cute too," he said.
"This is my first time here and I really like it. I hope Đồng Tháp continues to organise this festival in the future."
At many stalls are selling regional agricultural products, including many deep processed products made with lotus, including tea, dried lotus seeds, hats made with lotus leaf, and even incense.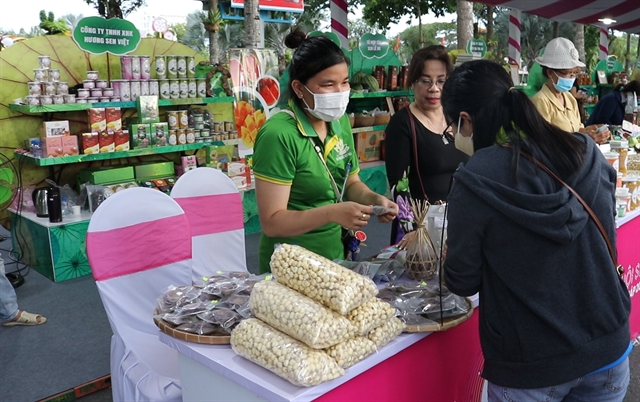 Nguyễn Thị Ngọc Giàu, a representative of Đồng Bằng Coffee Co., Ltd., told Việt Nam News that her stall at the festival was promoting products like lotus milk and coffee with lotus milk. 
"Lotus is highly nutritious and flavourful. This festival is great for businesses making products with the lotus to promote themselves and honour the province's famous flower."
Võ Hoàng Anh, a local university student in Cao Lãnh City, said he was happy that the festival was attracting so many tourists from around the country.
"This is great for promoting lotus as a symbol of the province in particular and the country in general," he said
The festival closes on May 21. VNS
Read More :
-
Reduce Hair Loss with PURA D'OR Gold Label Shampoo
-
Castor Oil Has Made a "Huge" Difference With Hair and Brow Growth
-
Excessive hair loss in men: Signs of illness that cannot be subjective
-
Dịch Vụ SEO Website ở Los Angeles, CA: đưa trang web doanh nghiệp bạn lên top Google