Lê Hương
Artists are in a rush to prepare for a magnificent art show to end the SEA Games 31 at Hà Nội's Mỹ Đình Indoor Athletics Palace to send a warm farewell to regional friends, according to organisers.
Nguyễn Tuyết Hoa, Marketing Manager of the Việt Nam Opera & Ballet Theatre, said the art show at the closing ceremony on May 23 would be completely different from that in the opening ceremony.
"We will make the closing as a music gala with a long-lasting echo, feelings and inspiration, and send the warm greetings of the hosts Việt Nam to neighbouring friends," she said.
The stage will be built with modern equipment such as an led screen and the most up-to-date technology system. The closing ceremony will take place at 8pm for 90 minutes and will be broadcast on VTV channels.
The theme of the show will be "Converge and Shine".
"During the two-year pandemic, most sport and art activities were stopped," Hoa said.
"The SEA Games 31 in Việt Nam is a big convergence, where regional athletes flock. They have competed and shined during the past two weeks. The closing ceremony will be the moment to praise and spread their spirit."
With that theme running through, the art show will open with a dance with traditional conical hats by Dance Group 218, which expresses technology combined with traditional Vietnamese features.
Images of the capital Hà Nội will be represented at the show to say goodbye to athletes: a Thăng Long – Hà Nội holy land with talented people symbolising the strength of the country; a sparkling city with romantic and peaceful moments; beautiful girls wearing áo dài (traditional long dress); and flower sellers in the streets.
"We will review the most moving moments of the sports teams, volunteers and organising members, and the sweat, tears, injuries and smiles of the victories," Hoa said.
 "The Farewell" will highlight distinctive Vietnamese culture performed by 100 Quan họ (love duet) folk singers, who will sing ancient songs of Bắc Ninh,
According to director Hoàng Công Cường, the whole team of 90 artists include various noted names such as Văn Mai Hương, Uyên Linh, Đông Hùng, Khánh Linh, Dương Hoàng Yến, Bảo Trâm, Phạm Anh Duy and Hà Nhi.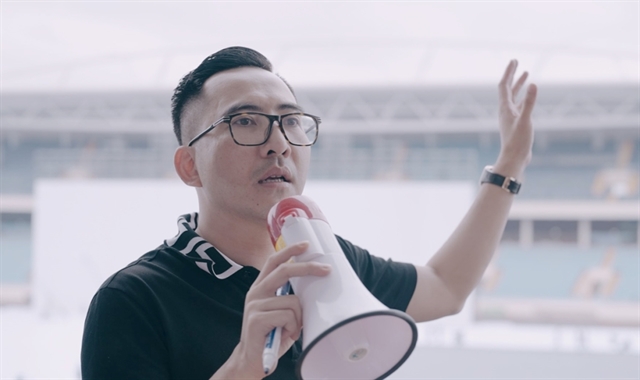 The host flag will be handed over to Cambodian representatives. After that, artists from Cambodia will have a performance of "Cambodia Welcoming and Blessing" to introduce their country, people and culture.
The performance will include the Rose Dance, White Pigeon contemporary dance, and the song "Cambodia Welcoming and Blessing."
Artist Thanh Hiền, producing manager of the opening and closing ceremony, said Cambodian artists would transmit a message of regional integration, connecting international friends and looking forward to the next SEA Games.
The palace has a stage of 800sq.m and an led screen of 580sq.m. Some 200 tonnes of equipment will be prepared to serve the show.
"The whole team of 400 people will spare no effort to offer a high-quality show with the best sound and light effects," Cường said.
Read More :
-
Reduce Hair Loss with PURA D'OR Gold Label Shampoo
-
Castor Oil Has Made a "Huge" Difference With Hair and Brow Growth
-
Excessive hair loss in men: Signs of illness that cannot be subjective
-
Dịch Vụ SEO Website ở Los Angeles, CA: đưa trang web doanh nghiệp bạn lên top Google