In a recent interview with Sài Gòn Giải Phóng (Liberated Sài Gòn) newspaper, head of the Climate Change Department under the Ministry of Natural Resources and Environment Tăng Thế Cường talks about the potential of implementing carbon pricing in Việt Nam in its efforts to reduce greenhouse gas emissions.
Could you give an overview of the carbon credit market and how the Vietnamese economy can benefit from it?
Carbon pricing is considered one of the important tools contributing to the reduction of greenhouse gas emissions. It can include a carbon tax, carbon market, and a mechanism to exchange carbon credits.
So far, 46 countries and 35 territories have applied carbon pricing with the participation of tens of thousands of large corporations and enterprises. The revenue gained from this in 2020 was up to about US$50 billion with about 13 billion tonnes of CO2, equivalent to 23 per cent of total global emissions being managed.
Việt Nam is a country with great potential for the development of carbon pricing tools, especially the development of the domestic carbon market. The Law on Environmental Protection 2020 has regulated the development of the carbon market, including activities of exchanging greenhouse gas emission quotas and carbon credits.
Enterprises will be allocated greenhouse gas emission quotas, and be entitled to exchange, buy and sell greenhouse gas emission quotas and carbon credits on the domestic carbon market.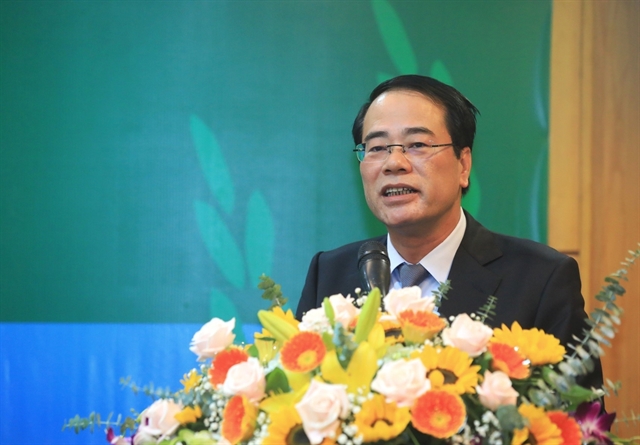 Are the authorities and businesses interested in this?
With the support of the World Bank (WB), for the 2015-2020 period, Việt Nam has participated in the Partnership for Market Readiness (PMR). The PMR project has proposed policies, a roadmap for the formation of carbon pricing tools, and implemented capacity building activities for officials from relevant state management agencies and some enterprises in the steel and waste sectors. Currently, Việt Nam is preparing to participate in the Partnership for Market Implementation (PMI).
Việt Nam has also had experience in implementing a number of mechanisms for exchanging carbon credits such as the clean development mechanism (CDM) within the framework of the Kyoto Protocol and the Joint Crediting Mechanism (JCM) within the framework of cooperation on low carbon growth between Japan and Việt Nam. Nearly 300 CDM programmes and projects have been registered and implemented in Việt Nam.
However, the number of staff in regulatory agencies and businesses who have professional knowledge of the carbon market is still limited. To implement the carbon market in Việt Nam, it is necessary to step up training, capacity building and communication.
What needs to be done in terms of regulations to take advantage of the potential of carbon credit trading?
According to Decree No. 06/2022/NĐ-CP stipulating mitigation of greenhouse gas emissions and protection of the ozone layer, the carbon market development roadmap has two phases.
During the first phase from now to 2027, Việt Nam will focus on formulating carbon credit management regulations, GHG emission quota exchange and carbon credits as well as formulate operation rules of the carbon trade exchange (CTX). It will also experiment with carbon exchange and offsetting mechanisms in potential sectors and provide guidance on operation of domestic and international carbon exchange and offsetting mechanisms in accordance with law and the international treaties to which Việt Nam is a signatory.
During this period, Việt Nam will also establish and organise trial operation of the CTX from 2025, and carry out activities to improve capacity and raise awareness about carbon market development.
The second phase from 2028 onwards, Việt Nam will organise official operation of the CTX and  have carbon credit connected and exchanged between domestic, regional and global carbon markets.
Some environmentalists fear that allowing companies to buy emissions licence and carbon credits will facilitate increased pollution, while Việt Nam has pledged to achieve net emissions to zero by 2050. What are your thoughts?
I think the opposite way. The development of the carbon market in our country will contribute to achieving the goal of having net zero emissions by 2050, not hindering it.
To achieve net zero emissions by 2050, many measures need to be implemented synchronously, from greenhouse gas emission reduction activities, energy transition, implementation of carbon credit exchange and offset mechanisms as well as carbon credits.
Decree 06/2022/NĐ-CP stipulates that GHG-emitting facilities that must carry out GHG inventory include facilities with annual GHG emissions of 3,000 tonnes of CO2 equivalent or more or thermal power plants, industrial production facilities with total annual energy consumption of 1,000 tonnes of oil equivalent (TOE) or more.
One of the regulations stipulated in the decree is that facilities may offset carbon credits from projects under the carbon exchange and balancing mechanisms against GHG emissions exceeding the GHG emission quotas allocated in the same commitment period. The amount of carbon credits for offsetting must not exceed 10 per cent of the total GHG emission quota allocated to the facilities.
This helps enterprises maintain their production and business plans when they cannot immediately apply emission reduction measures and encourage enterprises that are not subject to emission quotas to generate carbon credits.
The development of the carbon market in Việt Nam will help realise the emissions reduction target with low costs for businesses as well as promote the development of low-emission technologies. VNS
Read More :
-
Reduce Hair Loss with PURA D'OR Gold Label Shampoo
-
Castor Oil Has Made a "Huge" Difference With Hair and Brow Growth
-
Excessive hair loss in men: Signs of illness that cannot be subjective
-
Dịch Vụ SEO Website ở Los Angeles, CA: đưa trang web doanh nghiệp bạn lên top Google
-
Nails Salon Sierra Madre