Pop singer Hoàng Duyên says her musical mission is to take creative material from the pentatonic scale, and shoot music videos in picturesque destinations throughout Việt Nam to help promote tourism.
Kim Chi talks to Duyên about her musical journey and future plans.
Sài Gòn Đau Lòng Quá (Sài Gòn Is So Heartbreaking) is very popular with the audience and has garnered more than 46 million views on YouTube. Can this song be considered a lever for your reputation?
I don't like the word "lever", because it sounds too "brutal" (laughs). The song Sài Gòn Is So Heartbreaking is the bridge that brings me closer to the mass audience. I think I'm not that famous enough to have a "name" in the profession. But if that day comes, I believe it is a process throughout.
How did you end up with a duet invitation from musician Hứa Kim Tuyền?
Tuyền teaches music to me and my colleagues, Cara and JSol. Sometimes he gives me songs he composed to practice singing. Sài Gòn Is So Heartbreaking is one of them.
After I finished singing, he said, "Please sing this song with me." Of course, I immediately agreed because the song really touched my emotions.
When I found out he had turned down numerous professional vocalists, I was shocked. I couldn't help but wonder why he had invited me, a singer with many flaws.
Tuyền, on the other hand, said that he needed the honesty and emotion of a girl who effortlessly overcomes pain. Therefore, I tried to express honestly the feelings that Tuyền put into the song without thinking about whether it would be a hit or not, just hoping to gain sympathy from many audiences.
Are you afraid this song will become a shadow for your next projects?
I think each song has a life of its own. If a track is successful, it lives a glorious life. But that does not mean that the lives of other songs lose their meaning.
I don't compare myself to anyone, or songs to each other. Popular songs will help the audience find less famous songs. 
What do you see yourself gaining and losing so far?
As planned, my debut song series consists of three songs composed based on pentatonic material, with music videos shot at scenic spots in Việt Nam.
However, due to the pandemic, only one song, Chàng Trai Sơ Mi Hồng (The Boy in a Pink Shirt) which was filmed in Ninh Binh, has been released. The final two tracks will be released in the first half of 2022.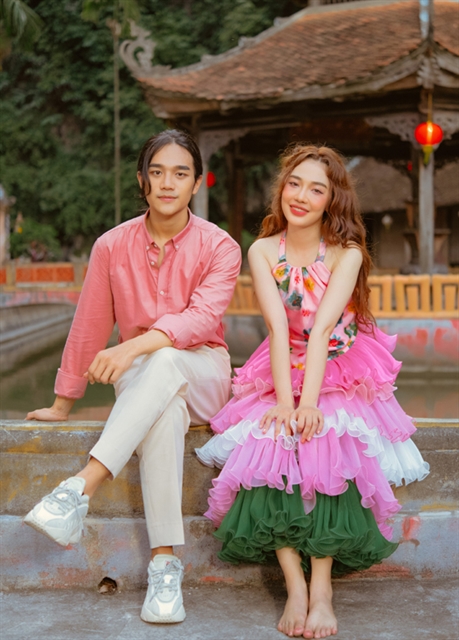 My image is still hazy due to the pandemic's delay in work progress. But I don't think too much because I have nothing to lose. I simply believe that success has not yet arrived, but that it will do so if I work hard and do my best.
I'm lucky that everyone loves my debut tracks. The MAMA award really surpassed my expectations. To celebrate this milestone, I recently adopted a cat named MAMA.
How do you plan to carry out unfinished projects?
My crew and I will be travelling to the Central region to film new music videos. We'll shoot two videos in a row. Hopefully, the stunning frames in the new music videos will help to promote local tourism.
How have you altered in your musical approach, career view, or perspective on life after a year of break due to the COVID-19 pandemic?
My attitude toward life and work has always been the same: sincere and honest. Because I can't be anything but myself. I believe the fastest way to someone's heart is the straight line from the heart to the heart, rather than through the stomach, as people say.
I haven't changed, but every day I grow and gain a better understanding of what's in front of me and within of me. Actually, pandemic or not, I've always been like that. Because I am an introvert who spends a lot of time alone.
One thing I am certain of is that I will always strive to improve myself in music and in life. — – VnExpress News
Read More :
-
Reduce Hair Loss with PURA D'OR Gold Label Shampoo
-
Castor Oil Has Made a "Huge" Difference With Hair and Brow Growth
-
Excessive hair loss in men: Signs of illness that cannot be subjective
-
Dịch Vụ SEO Website ở Los Angeles, CA: đưa trang web doanh nghiệp bạn lên top Google
-
Nails Salon Sierra Madre